United Airlines Phone Number
United Airlines Phone Number Is Available for The Following Hours
24 hours a day – 7 days a week
United Airlines phone number is always available 24 hours, 7 days a week. It is the best and easiest way to contact the company for any inquiries. The company promises customer satisfaction so that the phone line is ready for calls all the time. United Airlines is one of the key airline companies in America. It is also considered as the third major airline in the world. It runs a large number of domestic and international flights. There are about 1 lac employees in the company. It has worth in billions of US Dollars. The phone is answered by qualified support team members to answer all your queries. They also provide information related to booking and reservations, payments, refunds, and others.
United Airlines Phone number:
You can easy dial the below given number on your phone or mobile now and reach to the support team. They will answer your queries or provide you information you need.
800-864-8331
To access the United Airlines Contact us page for more ways to interact, you can click on the image below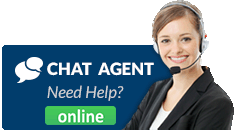 See the other organizations in the Contact Number Directory by clicking here
The information above is gathered by the ContactNumberDirectory editorial team. If there are any companies that we have missed, or if we have missed your company, please let us know by contacting us via email. The contact information can be found in our contact us page.