UPS Phone Number
UPS Phone Number Is Available for The Following Hours
Monday – Friday:              08:00 am – Mid-Night
UPS provides great customer support services for its customers to easily contact the company. It may include live chat and phone number for calls to answer customers' queries instantly. UPS stands for United Parcel Service, it is a multinational company in America dealing with supply chain management and package or parcel delivery. It has many advance packages delivery services for ease. Now UPS is one of the largest and leading delivery companies having the most famous brands in the world. It works in more than 200 different locations in different countries. The phone number is an easy way than the emails to ask questions from the support staff. The support staff is qualified to provide the needed information and guide the customers.
UPS Phone number:
You can dial the number given below and talk to one of the members of the support team and share your concerns.
800-742-5877
To access the UPS Contact us page for more ways to interact, you can click on the image below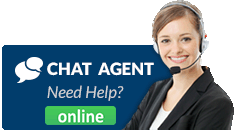 See the other organizations in the Contact Number Directory by clicking here
The information above is gathered by the ContactNumberDirectory editorial team. If there are any companies that we have missed, or if we have missed your company, please let us know by contacting us via email. The contact information can be found in our contact us page.